Centerpiece-Presentations

Global

Professional

Community

When you Join

Design your profile lay out in the same fashion as used by MySpace,

Our difference is, We are A Professional Community for Professionals and Aspiring Professionals

Centerpiece-Presentations

Offers to the General Public a Gallery to display props and other options. for a "Yearly" based posting ,

Swap Meet
Auto Show

Explore

The Entertaining Experience

CP Network Centerpiece-Presentations Real Life Expressions LLC and related business

Please Sign Up for

Centerpiece

Centerpiece-Presentations

Props and Other

for

people under 18 only

Member Forums

Swap Meet Volunteers

Swap Meet Vendors Sellers

Members Only

" YEARLY GALLERY "

Yearly Listing of People and Props
Specialty Gallery

Sign up

Membership

This Gallery will be made Available to Any Casting Agency or Production Unit that seeks to utilize the items for their productions, In this gallery you will be able to post your E-mail contact information.

This Affords You The Avenue To Manage Your Agreement To Suit Your Personal Interest and Terms.

The people in this section can list themselves to be contacted as Extras

If you have interest in being contacted as Specific Talent, For Business, Industry and Media Production Presentations of yourself and your skill set.

We Invite you to register and Be within the list in our CP Network

Specialty

Gallery
Props -
Media Accessories - Custom Automobiles - Boats - Motorcycles - Trucks - Jewelry - Painting - Set Locations - Rare Articles - Period Articles - Unique Creations
Props and Extras are a vital part to any Media Project, and provides the elements that add the authentic to the production, therefore it is a vital component of quality productions, Our site is designed to make it a matter of Ease for the Production unit's to locate what they need and what they desire, it's people across the lands who have these items, that are desired, they don't know where you are , nor what you have , until you present it..
This is the Yearly Gallery :
Members of this Gallery, can post picture of their props, in a variety of categories, images of their business, or service you may include your e-mail and phone contact info The items will be available for viewing by General Public and the media reps, and others
You have a choice of 4 or 8 photo's per agreement If you have multiple products that you care to list in your gallery, you have that option.
We assume no Liability, nor responsibility of any kind with regard to the contact of you and or the usage or your displayed products.
No one under age of 18 may post in this gallery
Props: ( items, such as Artwork, Furnishing, Craft Creations, Antiques, Jewelry, Structures, and many other categories of items, used and required in media productions of film and television.)
| | | | |
| --- | --- | --- | --- |
| Photo's | Yearly fee | Update | |
| 4 | $30 | 1 time per month | |
| 8 | 40 | 1 time per month | |
| | | | |
Business Location & Real Estate Location posting
( Suitable for "Media Sets Production Usage" ) ( or suitable for - Rental to media Production crew members as temp. Housing)
Photo's

Yearly fee

Update

4

$30

2 time per month

8

40

2 time per month

Music / Video
Video
1
35
no update/ $10 per update
15 sec clip
Music
2
35
Once Monthly
30 sec
People: As talent, extras, or special services you offer..
| | | | |
| --- | --- | --- | --- |
| Photo's | Yearly fee | Update | |
| 2 | $30 | 1 time per month | |
| 4 | 40 | 1 time per month | |
| | | | |
All Pictures will be approved upon receipt of payment

Options for payment are by: or Mail in Money Order

checks accepted but must clear deposit before approval

later there will be a electronic form of payment

Mail Payment to:

Centerpiece-Presentations

Attn:"Yearly Gallery

P.O. Box 17885

Shreveport, La. 71138-7885
Welcome to Centerpiece-Presentations - A Professional Community - of Props and Business
Including Props for Media Productions and Business Presentations for your casting needs and services
For Small to Large Business, We Open the Presentation Platform, "Centerpiece-Presentations" as a vehicle for display which presents you items as among the "Best", within the choices of displayed options available.
We care, to be a "21st Century" model of excellence,
In a World that works on the "what you see is what you get', then we as such individuals and business, of today, care to see in presentation, what we seek to engage, acquire and interact. Today's Industry, being a competitive environment, make selections with the understanding, which suits the attributes of care, to bring aboard the best we can in complimenting projects, business and aspired aims.
Life becomes a "Win Win".. For both Industry and the Individual
Through "Centerpiece-Presentations" Connection for Business, Industry and Media,
The Presentations of Props and Business Business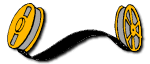 International Listing in " Yearly Gallery "
People / Locations / Props /
Please list your e-mail contact - location, your prop and /or picture
guideline above apply
We do not manage your listing once it is paid and posted.. you will be in control of your contact by your e-mail address
picture will not be visible to public until payment is received.
Only use an e-mail address that you are comfortable accepting contact through that listing.
You may also Take advantage our of CP Network for more detailed Professional Presentations of Yourself