Centerpiece-Presentations

Global

Professional

Community

When you Join

Design your profile lay out in the same fashion as used by MySpace,

Our difference is, We are A Professional Community for Professionals and Aspiring Professionals

Centerpiece-Presentations

Offers to the General Public a Gallery to display props and other options. for a "Yearly" based posting ,

Swap Meet
Auto Show

Explore

The Entertaining Experience

CP Network Centerpiece-Presentations Real Life Expressions LLC and related business

Please Sign Up for

Centerpiece

Centerpiece-Presentations

Props and Other

for

people under 18 only

Member Forums

Swap Meet Volunteers

Swap Meet Vendors Sellers

Members Only
Professional Sales Training
Providing the Automotive Industry with the Highest Level of Sales Staffing
We Serve all 50 States Meeting the Demands of Dealership with Quality Career Minded Recruit
Contact
Certified Professional Recruiter & Trainer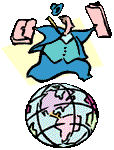 Available for Business Groups or Individual Group Classes , Will Schedule to Meet Your Needs
Improvements are always steps of progress and success follows
We Help "You" - Reach Your Goals
We Bring Within Our Recruiting Process - Basic Training to Provide You With A Quality Sales Staff
Who have made a commitment to their career choice
Please Contact
Certified Sales Trainer
562-552-3354
for Details
Meeting the Future Working For You
Developing The Career Minded Sales Force of the 21st Century
Values of Good Business
Contact with the Main Office:
Greenpea Recruiters knows how to properly recruit and train highly motivated salespeople to increase your sales and your profit. We strive to provide the best recruiting and sales-training experience for your dealership, using our proven, federally copyrighted material. We do it with a program that has been perfected and proven over the past decade.
Our training program covers such basics as:
Meeting and greeting

Closing, delivery, and prospecting

Handling objections and how to utilize over 40 successful closes

Handling of phone ups and prospecting.
Our policy of charging only the sales candidate and not your dealership has many clear and consistent advantages.
Here are some examples:
Our program costs the dealership nothing, aside from normal recruitment advertising expenses.

Our program lightens your workload: we recruit, interview and train only qualified salespeople.

Our program allows you to conduct business as usual while we screen and train the candidates who you choose from at the completion of training.

Our program provides salespeople with a high level of commitment.

Our program will help increase CSI scores, repeat, and referral business by assuring your salespeople are properly trained.

Our program increases your ability to retain the salespeople for a long period of time, building on the solid foundation laid by Greenpea Recruiters to generate a long-term top producer.
We have 15+ years experience in the car business... and will arrive personally at your dealership to impart our experience, wisdom, and our updated and proven training programs to generate the World's Greatest Salespeople for you.
Ready to get the process started?
Recruiting and selecting the right salespeople is one of the most important tasks facing automotive dealerships! All too often, the principal cause of poor performance is that the wrong people are initially hired for the job. But, as obvious as it seems, most companies still have ill-defined processes and woefully low standards for who they hire and how they initially train new employees. Most dealerships rely on chat-style interviews with a handful of candidates, a technique that is both time-consuming and a poor predictor of eventual candidate success.

As a result, most dealerships operate like revolving doors when it comes to salespeople. Sales employee turnover at the typical new car franchise dealer reached over 51% in 2006, according to the NADA. Thatís a problem in an era of thinning margins, when retaining customers is more important than ever. Many dealerships assume that constantly hiring new salespeople is just part of doing business, without ever trying to change the norm.

Competing for talented salespeople requires that dealerships cast a wider net and set higher standards for hiring. The problem is most dealerships just run classified ads in the newspaper and keep getting the same people applying for the job. Many times dealerships hire their competitors' failed salespeople, many of which already come with bad attitudes and bad habits learned by some ď8 car guy.Ē

The talent war is heating up and your competitors are seeking to out-compete you by attracting better talent. Thatís why many of your competitors choose to partner with Greenpea Recruiters.

Alonzo Smith - Certified Trainer
562-552-3354
Shreveport & Regional ArkLaTex
---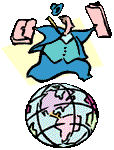 CP Network Provides Network Membership to Successful Trained Career Candidates - Trained by Alonzo Smith
Centerpiece-Presentations is dedicated to the advancement of Professional People
Real Life Expressions LLC